Achieving a certain level of health that allows one to live a functional and meaningful life despite a chronic medical condition, disability, or any of the other complications brought about by old age is a tough ask. For a lot of families out there, it can be like scaling the highest mountain on earth – an insurmountable task to do alone. You're going to need the right kind of help – and that's exactly what we're here to give you.
Young Life Pharmacy believes in building trust in our clients. To us, you are family and we will treat you with utmost care through our superior pharmacy services, warm and friendly employees, and exceptional customer treatment. There are times when people's needs are ignored but you never have to worry about that happening on our watch. Our comprehensive screening process ensures that your needs are being seen to by the best professionals. Our carefully-selected, quality drugs safeguard your health and well-being. We are among the premier modern-day pharmacies in the state of Georgia, making use of a combination of state-of-the-art technology and professional expertise as the cornerstone to our success.
It would be our greatest pleasure to partner with you today. Please call us at 404-549-9671.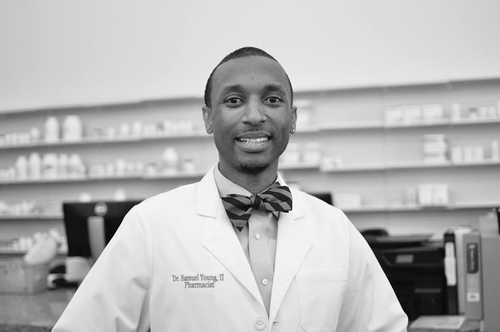 Dr. Young
Pharmacist in Charge
Dr. Young has 16 years experience and extensive knowledge in all aspects of healthcare and health management systems. Dr Young knows the value of personalized healthcare and thus instills this value deep within his practice. He strives to exceed patient expectations and has committed himself to serving the community of Dekalb County and metro Atlanta.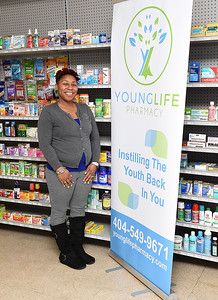 Miosha
Manager
Miosha is the office manager of the pharmacy. She handles everything from invoicing, marketing, HR, to assisting the technians. She fills in all the gaps and keeps everyone on task.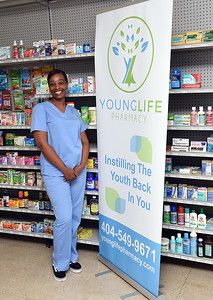 Ebony
Certified Pharmacy Technician & Lead Tech
Ebony is a certified pharmacy technician and also the lead tech of Young Life Pharmacy. She keeps the pharmacy running in the right direction. She has a great attitude and big smile with over 14 years of experience.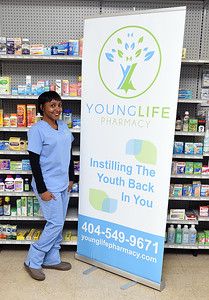 Lashanda
Certified Pharmacy Technician
Lashanda is a certified pharmacy technician at YoungLife Pharmacy. She has many years of experience as a technician and she is very knowledgeable about how the pharmacy works. She continues to bring smiles, laughter and hard work to the pharmacy.